Step one is ring size confirmation. You'll receive an email or text confirming your ring size. Our unique material bands can not be resized and we are here to help!
If unsure of ring size, a ring sizer will be mailed to you immediately before ring production starts.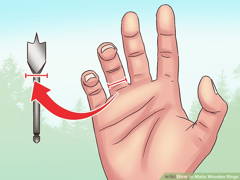 Once ring size is confirmed, production will start immediately. Depending on a few factors, some rings can take 1-3 weeks to create.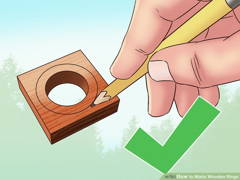 We leave the best part for last. Once a ring has finished production, it can take up to 4 business days to arrive.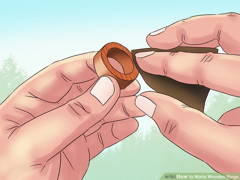 Things to keep in mind....
Due to the unique materials, rings can not be resized. If you are unsure of your ring size, a Madera Bands Specialist will mail you a complimentary free ring sizer along with step-by-step instructions on how to measure your exact ring size
Our rings are 100% made to order of the highest quality materials and require 1-3 weeks to create. Due to our fully custom process, a ring cannot be modified, once production is complete. Since our rings can not be resized, an exact ring size (using our complimentary free ring sizer), will guarantee you receive the ultimate perfect fit. Also, this will spare you the hassle of having to wait longer for a new ring to be made.
Packaged ready for gifting
Handmade just for you, now aren't you the coolest?!
Why chose us?
We know online shopping may be new to you and can seem a bit intimidating at times. From the very best materials this planet has to offer, to our jaw dropping customer service, our ultimate goal is to make you happy. We promise to go above and beyond, whatever it takes, to exceed your expectations 100%. We offer 30 day returns no questions asked on orders, (not including custom engraved items).